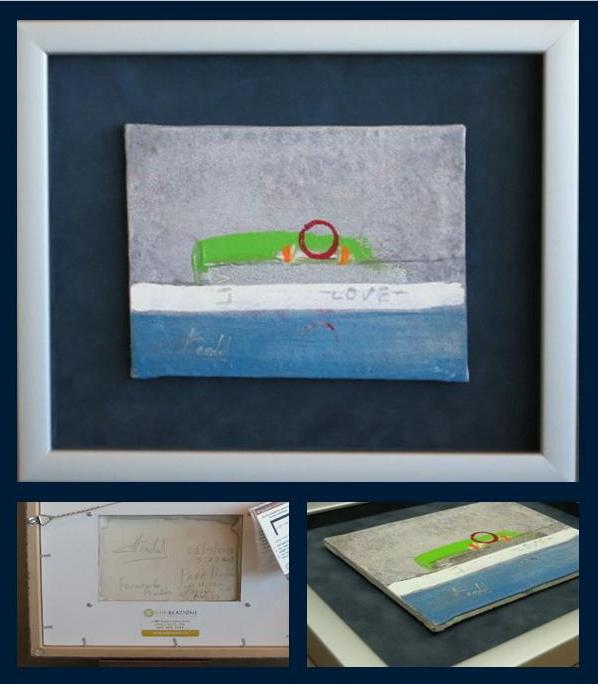 Small Dog Complex
This little puppy really wanted to show off. He needed to be noticed. Set on a blue suede background, surrounded by a bold silver frame with no glass obscuring visibility he does just that despite his postcard size. And if there is any question about his pedigree, just ask him to roll over.
Make sure you don't step on his blue suede shoes or he just might leave a present on yours.
Out of the Shadows
Shadow Puppetry is an art form still found in pockets of SE Asia. This shadow puppet walked into Mikreations recently - an immigrant to Canada. We created a new permanent home for him showcasing his rich
colours and design in a frame package that gives a nod to his homeland.
He looks better than he ever did in the dark.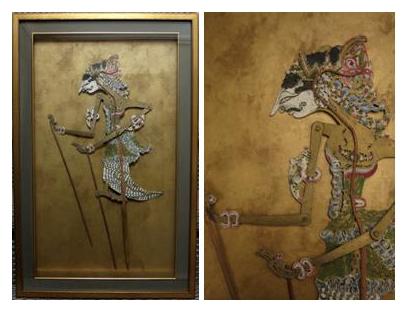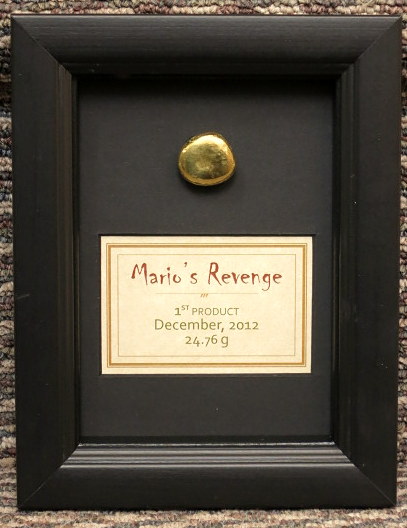 A Golden Nugget of a job
This was a fun little project where the client wanted to be able to access the Gold Nugget while creating a classy display with a story. The other goal was to keep the design very simple and uncluttered. I believe we successfully attained these goals with some truly custom work.
The Gold still "shines".
1547 Niagara Stone Road, Niagara-On-The-Lake (Virgil), Ontario | (905) 468-7938